We LOVE love.
We love couples in love.
What we like...
We like weddings where you are surrounded by the people you love. We like weddings where the details are important to you. We like weddings where you just had to find a sunset or a forest for your portraits because it speaks to you as a couple.
But what we like most of all, what we really love is photographing couples madly in love who can't stop counting the seconds til they are husband and wife. That is what we love.
Why is that important...
We want you to choose a photographer who you connect with, who speaks your language when you don't have words. We want to share the same priorities and the same excitement. We may or may not be the best fit - we want to help you find the perfect photographer partner - whether or not that is us.
What will your experience be like...
Your wedding day is going to FLY by. We see it every time. We experienced it at our own wedding. We want to help you remember to stop, breathe and be present.
Don't worry about being 5 minutes behind schedule or Grandma getting stuck waiting for a parade. All the important people and important moments - we will be there with you, helping you and reminding you - not of the timeline, not the drama from your cousin's annoying plus one, not the mixup on your signature cocktail - but reminding you that the importance of this day is the promise you are making to each other.
We want to celebrate your day with you. We want you to relax and enjoy each and every moment. And we want to capture that with you.
Don't take our word for it...
These are a couple real reviews from our real wedding clients.
LAVENDER / $5000
» 9 HOURS OF WEDDING DAY COVERAGE
» COMPLIMENTARY ENGAGEMENT SESSION
OLIVE / $4250 / (our most popular collection)
» 8 HOURS OF WEDDING DAY COVERAGE
» COMPLIMENTARY ENGAGEMENT SESSION
ROSEMARY / $3500 /
» 7 HOURS OF WEDDING DAY COVERAGE
» COMPLIMENTARY MINI ENGAGEMENT SESSION
COTTON / $2750
» 6 HOURS OF WEDDING DAY COVERAGE
» COMPLIMENTARY MINI ENGAGEMENT SESSION
ALL Collections Include :
»» DIGITAL IMAGE FILES
Full resolution, edited digital image files with unlimited downloads, social media sharing & personal printing rights.
»» ONLINE ORDERING
Your full resolution digital files are available will be available through an online gallery. You can download and order beautiful prints, wall art and albums. This gallery isavailable worldwide so you can share the gallery with all of your family & friends.
»» ADVICE & PLANNING
Unlimited consultations for location suggestions, a personalized wedding day timeline to maximize your photography, and more!
How Much Coverage Do I Need?
Here are 3 sample timelines to compare coverage!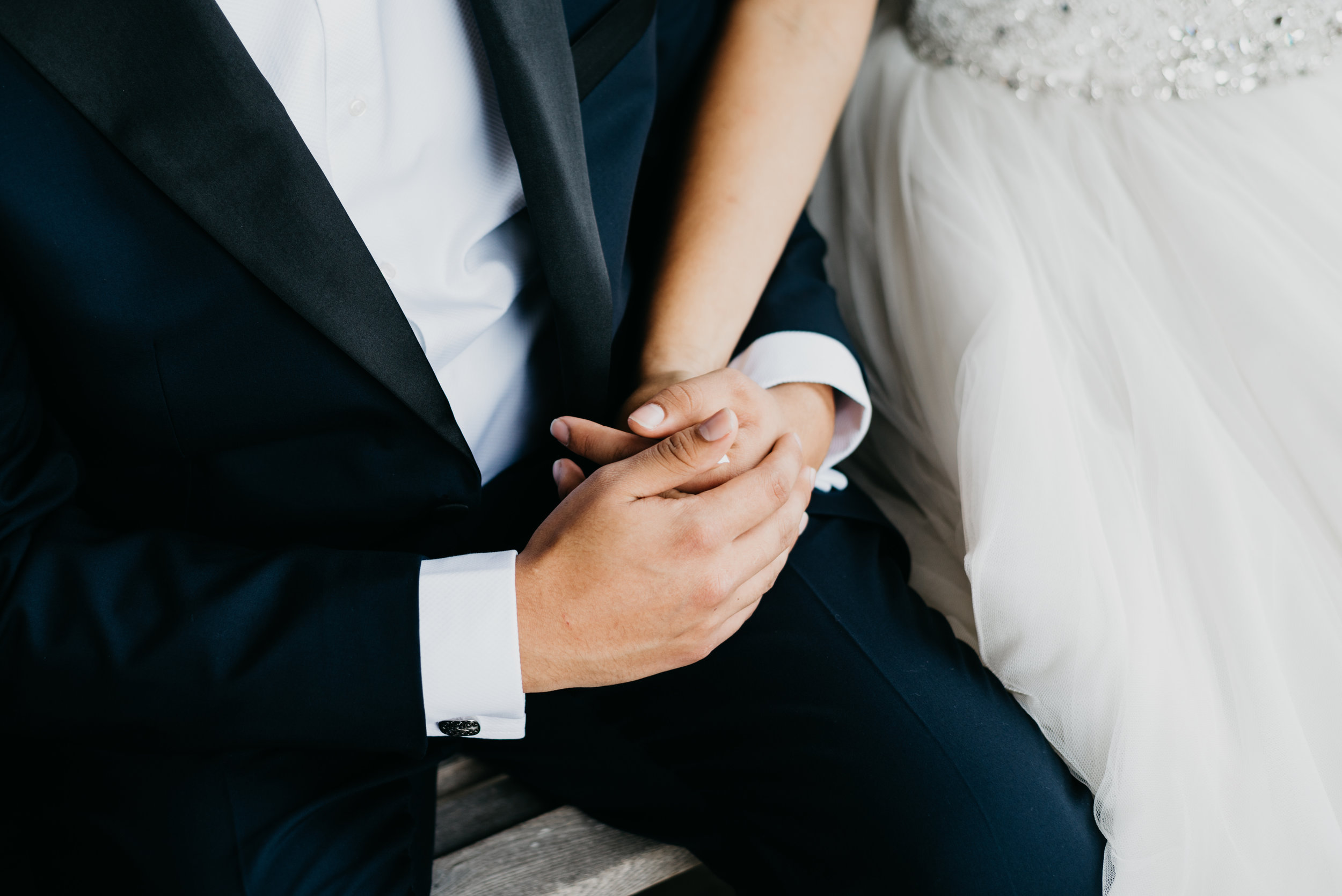 More Details
WHAT ARE THE STEPS TO OFFICIALLY RESERVE OUR WEDDING DATE?
First of all, we are so excited to get to work with you!!!! This is how we go through the process :
Connect: First, let's set up a Facetime/Skype/phone call to get to know each other better and chat about your vision for your day. I believe that it's really important to have a wedding photographer that you really fit and connect with.

Contract: After connecting and getting on the same page, let's make the commitment official - I will send the contract for your day which has all the details laid out. I'm happy to go over it with you if you have any questions.

Retainer: The retainer is 30% of the package you choose to officially reserve your date. I accept payment via personal checks and credit card processing. The next 30% is due 3 months prior to the big day. The final payment is due 30 days before your day.

All Set! Once I've received the contract & retainer, you're officially booked and we can work on planning your day with customized location suggestions, vendor recommendations, planning tools, & more!
DO YOU TRAVEL FOR WEDDINGS?
We LOVE to travel!!! If you want us to tag along to tell your story, we are super excited to be there!!! Travel Fees are calculated to cover the cost of travel and are worked out on a case by case basis. Mention your location when you inquire and we are happy to provide a custom quote!
HOW MANY IMAGES WILL WE RECEIVE?
All of my collections include the full resolution, edited digital images files with an unlimited personal printing release. Each wedding is unique but telling the story of your day usually results in about 50-80 photos per hour.
WHEN WILL WE GET TO SEE OUR PHOTOS?
You will receive a "sneak peek" of 3-5 of your photos via social media over the following 1-2 weeks. I am happy to share these with you so you can share with family, friends or on social media as well! Next, I will focus on editing your full gallery of images, which usually takes 6-8 weeks to fully complete. During busy season, some weddings may take 12 weeks to complete.
HOW DO WE GET PRINTS OR WALL ART?
You can order gorgeous, high-quality professional prints directly through your online gallery. This is also available for your family & friends to enjoy the amazing memories from your big day!